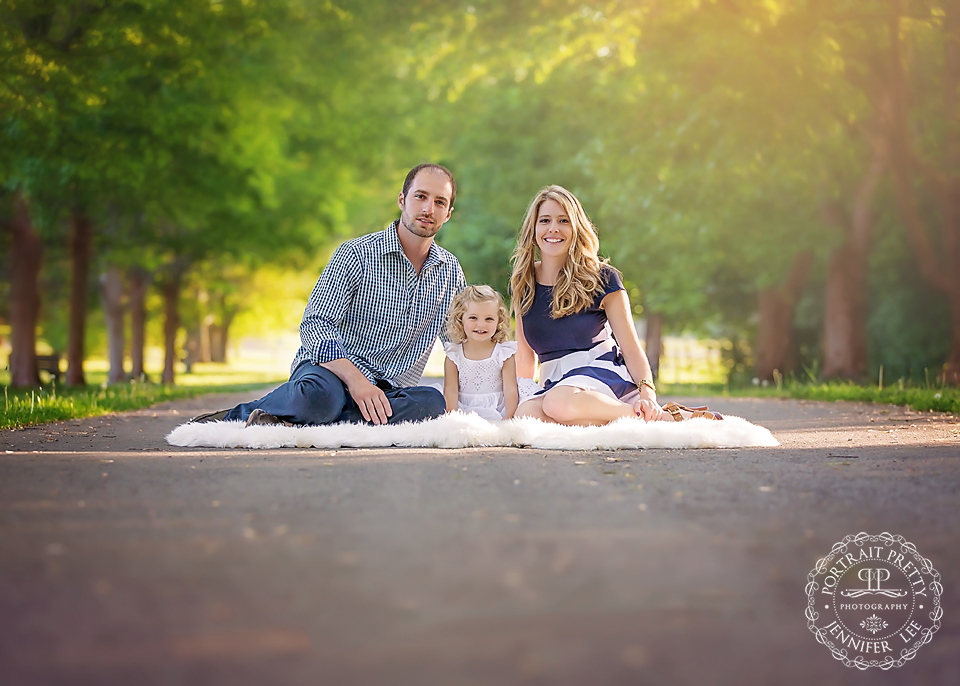 At Portrait Pretty Photography, family comes first. We truly believe in the importance of a professional family photo. We believe it is a great representation of the unconditional love and strong ties that are shared among the family. Taking family portraits has been a tradition for hundreds of years and goes beyond capturing the aesthetics of the family. Family portraits get into the inner heart of the family. These types of photos are great for keeping memories of the family with you for the rest of your life.
Though camera phones and point-and-shoot cameras are more accessible than ever before, they are in no way comparable to the high quality cameras used at Portrait Pretty Photography. The photos we take of your family can be enlarged many times without sacrificing the clearness of the picture. Many of our clients like to hang our pictures on their wall or send them to family members around the world.
We pride ourselves on showing up to our family photo shoots prepared for any situation. We have many years of experience in the Western New York area and know the area extremely well. We know which locations make for the perfect family photos. In the past, we have photographed families at beautiful beaches, parks, and lakes. We know that in New York, it gets cold in the winter. With that being said, Portrait Pretty runs all year long. We can take your family photo on the summer sand, spring grass, autumn leaves, or the winter snow.
We also come to our photo shoots prepared for any situation. We have the ability to provide a wide array of props, making your photos fun and unique. Our props are also great for keeping young children entertained and focus throughout the photo shoot. We are known for being very flexible too, and can accommodate your every wish and desire.
To look at our previous family photographs and to get some ideas for your own shoot, take a look at our extensive portfolio here that features some of our favorite shots.  If you need more help we have put together this great family portrait prep guide to help you get ready for your session.  We can't wait to get to work for you and your family.