Maternity photography is a passion of mine, I just love everything about creating fine art maternity portraits whether it's on-location or in-studio I just love to be able to capture the beautiful essence of an expecting Mom-to-Be.  For those just starting out in maternity photography here are some tips to help you capture beautiful maternity portraits.
1)   Scheduling – Schedule the maternity photo shoot towards the end of the second trimester beginning of the third.  The belly should be perfectly sized so you can really capture those stunning pregnancy curves.  You don't want to schedule it to late in the third trimester because Mom will be retaining tons of water and may not feel comfortable plus you never know if baby will want to make a surprise entrance into the world early.
PIN THIS IMAGE
2)   Attire – When a Mom tells me she would like to schedule a maternity session one of the most important aspects is attire.  If she wants a flowy maternity gown or casual every day clothes some times it will determine whether I will do an in-studio session or an on-location session & where.  I always say less is more, we don't want to many distracting items to take away from the subject at hand which is your beautiful belly.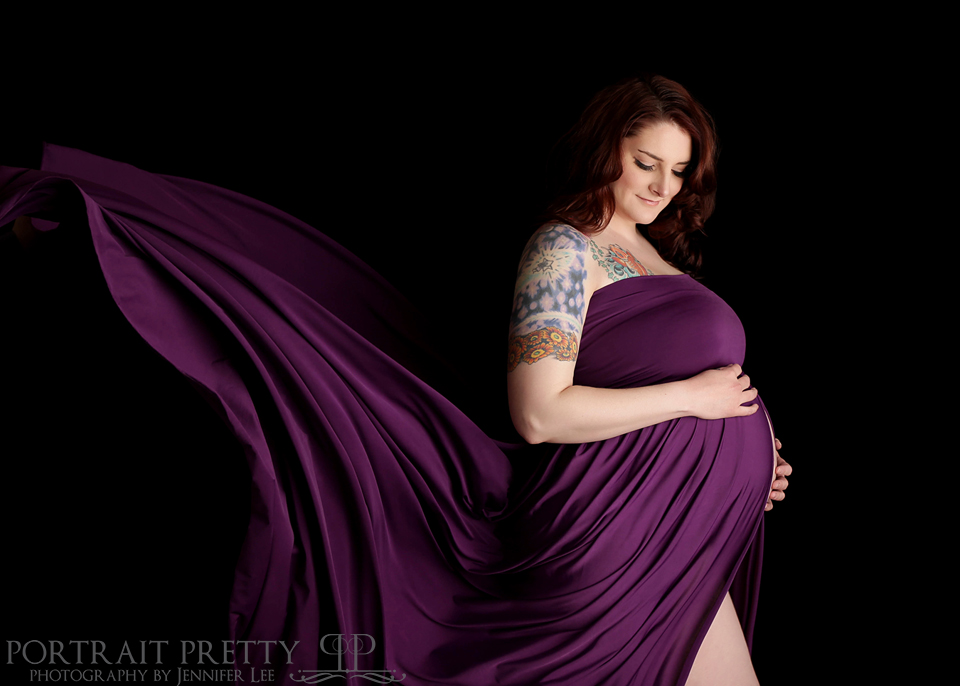 PIN THIS IMAGE
3)   Location – It depends on the look the Mom to be is trying to achieve.  If they want a really formal shoot in-studio or want photos on the beach or in the park.  Consider if the Mom is shy but wants to show her belly, you will not want her exposed out in the open when shooting outdoors on-location for all to see.  Try to find secluded locations with the most privacy or suggest shooting in-studio.  Some of my favorite places to photograph maternity sessions are beaches & parks that have golden fields.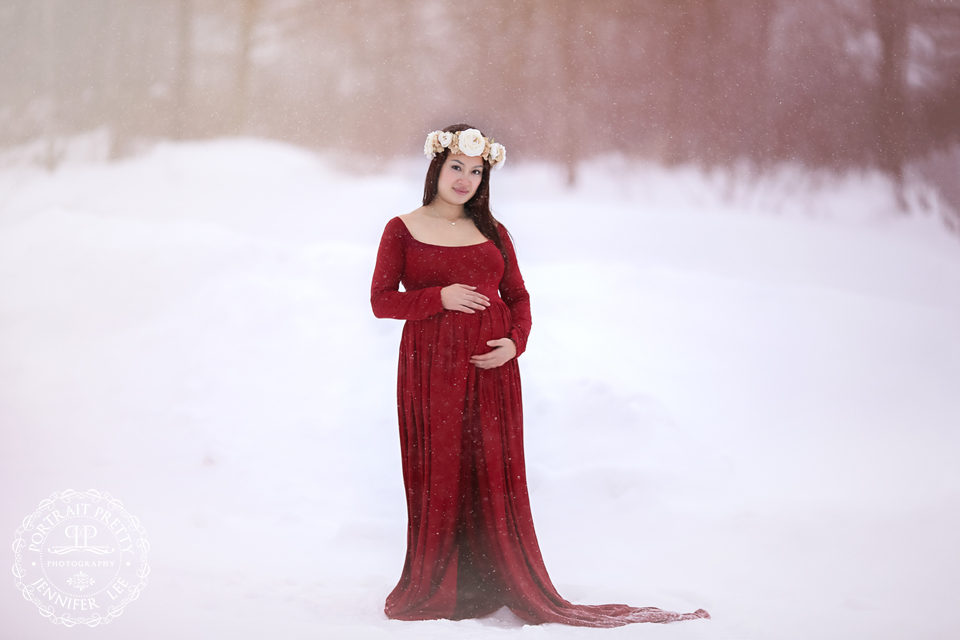 PIN THIS IMAGE
4)   Lighting – In-studio I will use a softbox as well as utilize natural light for some illuminated shots.  For on-location outside sessions I typically schedule an hour or two before sunset so we can try to get that gorgeous sun kissed glow in the images.  These are classic and timeless

PIN THIS IMAGE
5)   Posing – When you are shooting the session, shoot for angles that will showcase the features, the curves.  Angle the subject so the lighting is angled 45 degree or 90 degree, depending on your preference.  Think about how you want the image to look before you shoot.  Take numerous shots at different angles per pose.

PIN THIS IMAGE
By Jennifer Lee:  Jennifer Lee of Portrait Pretty Photography is a Professional maternity portrait photographer in the Buffalo NY area who is known for capturing beautiful fine art maternity portraits throughout WNY.  Jennifer aims to capture genuine emotions and smiles with the kids she photographs.  To book a session with Jennifer Lee contact her today.