Below are highlights from a newborn portrait session with parents at our Buffalo NY studio. There are 40 images highlighted from this newborn gallery. For the parent portraits, we used a charcoal gray backdrop, a black backdrop, and a backlight for the last scene with the parents.
For the newborn portion of the gallery, we used a white/cream backdrop and a charcoal gray backdrop. The colors were chosen to match perfectly with their studio maternity portrait session as with that session we did charcoal gray, backlight, white, and also black.
With all newborn sessions the goal is to capture crisp, clean and timeless images. Colors that when combined will compliment each other exquisitely and make a wonderful wall gallery and album. When selecting the colors for the newborn session with parents I suggest colors that are more contemporary, modern and clean.
Try selecting colors that will go with the decor of your home so when you place your newborn art on your walls it will match your decor. For example, the decor in my living room is white, cream and tan. So I would select subtle colors to match my homes decor like cream and tan. If you love black and white images vs color, the color of the backdrops I use during your newborn portrait session will make a difference. Certain colors convert better to black and whites than others. You can see an example of this below.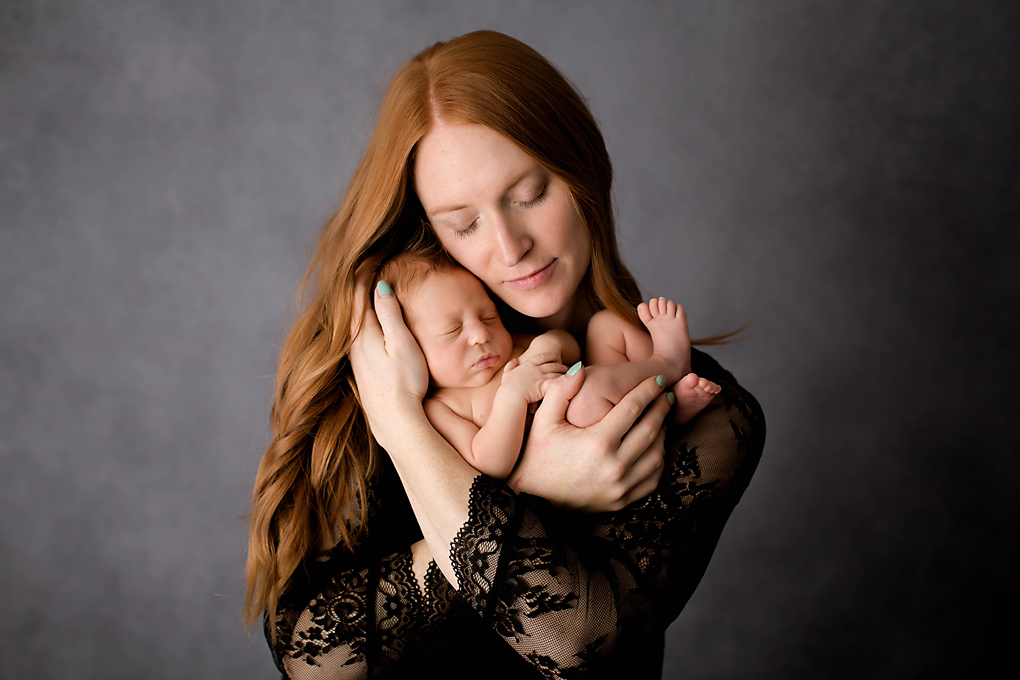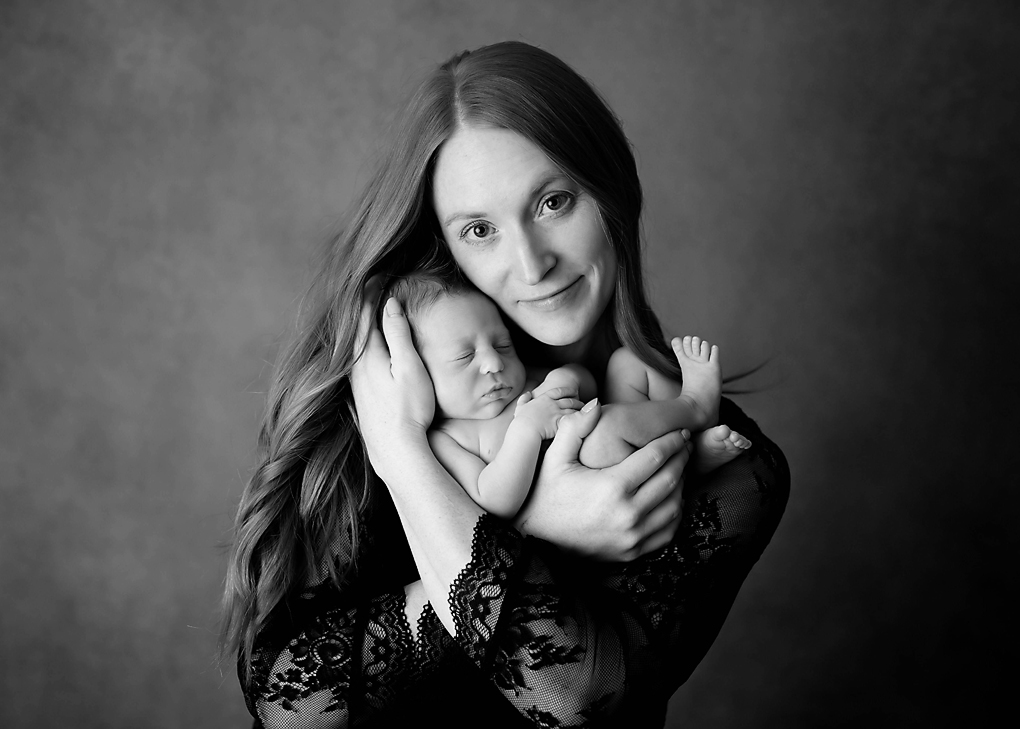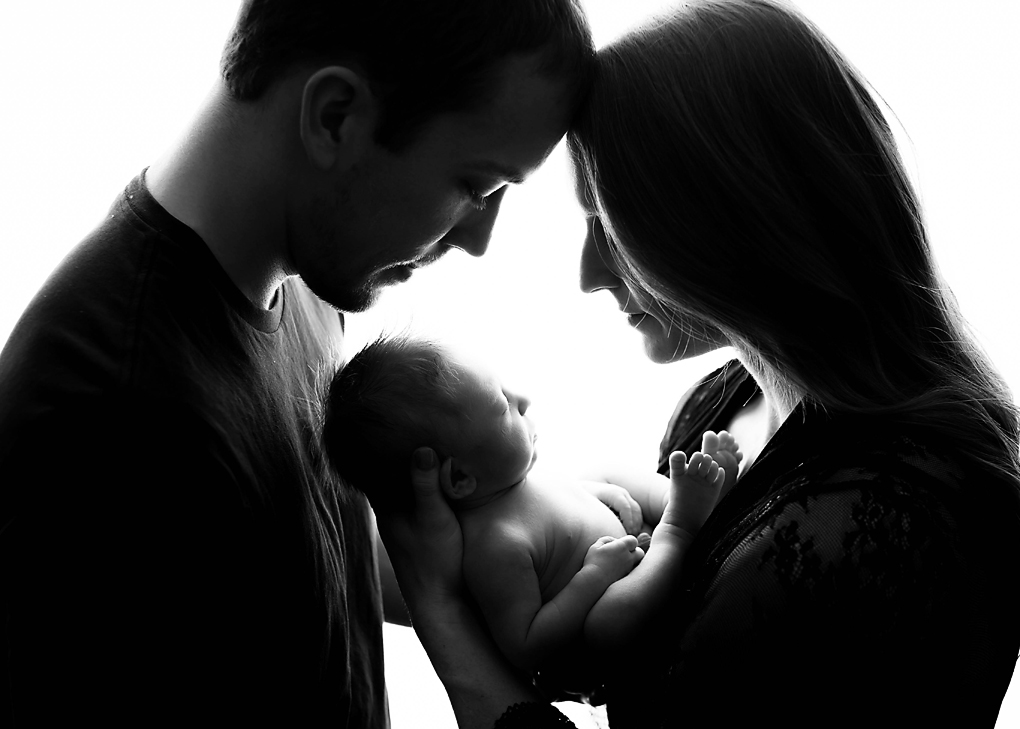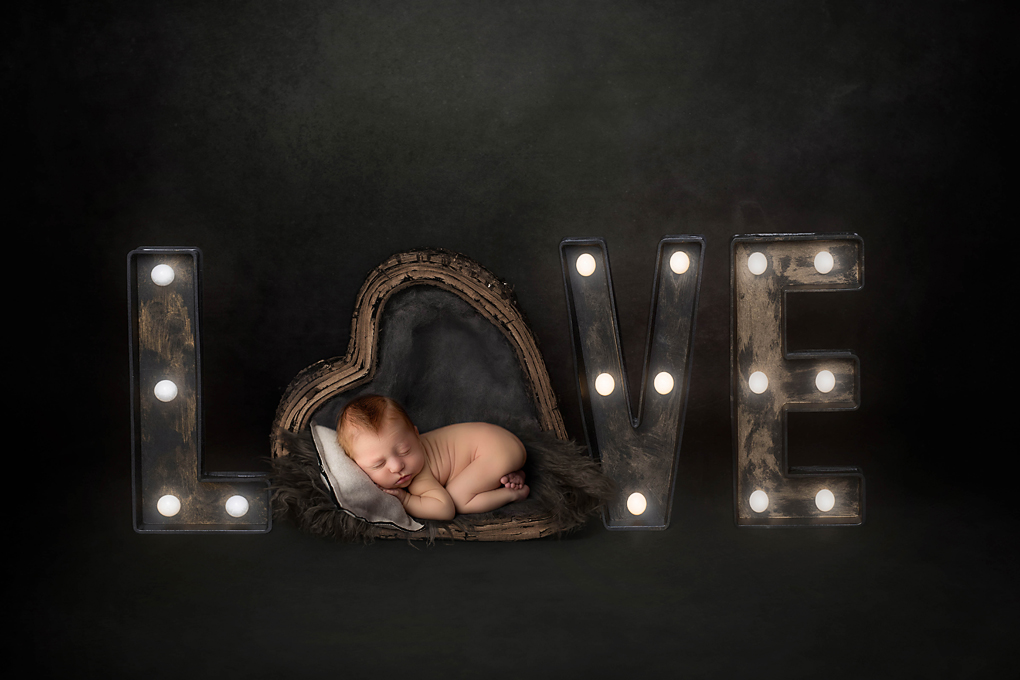 Everything you see in these images with the exception of the parents clothing we own. If you would like to purchase a specific outfit for you baby you can check out No. 2 Willow Lane or Mia Joy Studio. Those are my two preferred vendors for custom handmade newborn clothing. Their pieces photograph the best.
To book your session please contact me via the contact us tab, or you may email me at portraitprettybuffalo@gmail.com or text me at 716-348-8701.
If you are still unsure, you can read more information about the session and what to expect for your newborn session here.