PIN THIS IMAGEBUFFALO, NY SENIOR PORTRAIT PHOTOGRAPHER
CONTACT US TO BOOK YOUR HIGH SCHOOL SENIOR PORTRAITS TODAY!
Contact: Jennifer Lee
Text/Call: 716.348.8701
portraitprettybuffalo@gmail.com

MODERN – FRESH – UNIQUE
This is your time to shine, your time to focus on you. Getting ready for new beginings, to your new adventure. I have put together this guide to help you in your search to find the right senior photographer in Buffalo NY to do your senior portraits. I know it can be can be very overwhelming. There are a ton of photographers as well as studios to pick from and there are a lot of differentiators between us all. Let's see if I am the perfect fit for you?
Where I service – Portrait Pretty Photography is located in the Southtowns and serves all of Western New York. All counties. We have people that come from all over to have their senior portrait experience with us. The bulk of the session is outdoors, at various locations throughout Western New York and then your yearbook picture will be taken on a separate day at my studio either in August or September. (depends when your yearbook picture is due) I designate yearbook picture days, and you are able to choose from one of those.   If you want one of a kind portraits that capture your personality and depict you, you are looking at the right photographer for you.
PIN THIS IMAGE
1st – CHECK OUT MY PORTFOLIO AND SEE IF YOU LIKE MY WORK 
My style is modern, fresh and unique. Modern ~ because I am constantly studying, mentoring and refreshing my craft, "to stay with the times." Fresh ~ because I am constantly coming up with new ideas and hunting down the next location that I feel is different and one of a kind so I can help you stand out from the rest. Unique ~ because my goal is to make your experience truly unique, an experience that depicts you, your personality, your style, for your high school senior portraits. In my portfolio you will find tons of different ideas, urban walls downtown, the cobblestone district, Buffalo's waterfront, the evening lights in the Village of East Aurora, metal railings, barns, stables, parking garages, grassy fields and of course the beach. My goal is to work with you to find the perfect settings you love and depict you, your style.
As you look through my work, you will see poses that look like they are straight our of a magazine and some that are relaxed and natural. Every high school senior is different, so you we will go through my work together so you can tell me what stands out to you that you love, and what direction you would like to go in. I capture those silly smiles, huge laughs, serious moments and everything in between. Every senior starts out nervous, but you will find I am very chill and relaxed and you will be at ease in no time.
My editing style ~ fresh and modern, with flairs of vintage throughout the session. Not sepia tone vintage, vintage that would be reminiscent of film. These are your senior portraits, works of art,that will be cherished for years to come.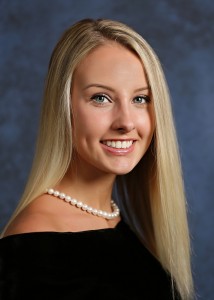 PIN THIS IMAGEYearbook Photos – yearbook pictures are taken at my studio located in the Southtowns.  I designate specific days in late August and early September when I take everyone's senior pictures so there will be plenty of time to turn them in.  I have the traditional backdrops most schools require as well as a black velvet drape like you see here and real pearls you may  also use if you want a traditional look.  I fully edit the image as well as skin retouch, remove blemishes, skin acne, whiten teeth if necessary.  My edits look very natural and not like a glamour shot.
After the Session is Complete What to Expect – After the session is complete I edit the images and upload them to an online gallery.  Editing takes no longer than 2 weeks.  All my packages offer digital files with print rights.  The amount of files depends on the package chosen.  Some prints come with select packages.  Once the gallery is loaded I send you a link to view.  A total non-pressure sales environment, I try to keep things as simple and painless as possible.  You will then go through and pick the files you want and I offer an, "optional" ordering consultation to help you through the ordering process.  Once you pick the files that are included in your package, I send you a link to download them.  If you decide you would like more files, you can purchase them, or simply purchase the prints for that file.
Here are some of my favorite Buffalo NY Senior Portraits. If you love them as much as I do, contact me to book your session.
Summer Senior Portraits at Buffalo's Waterfront – Carolyn's pictures were taken at various locations at Buffalo's waterfront and the Buffalo History Museum. There are tons of great locations at the waterfront, docks, fields, fences, water, cool rocks and the list goes on. I love all that I can capture at the waterfront and it is a great choice for any senior who loves our city as well as a nautical feel to their photos. Here are more photos from Carolyn's Senior Portrait Experience.

PIN THIS IMAGEWNY Senior Photography – Sweet Marley from Frontier Central High School of Hamburg, NY was such a doll for her senior session.  Tons of personality, not to mention, gorgeous.  We started the session at the cherry blossoms that were in bloom during the cherry blossom festival the pink were off the trees but the white blossoms were still left, and then we went to various locations throughout downtown Buffalo including the cobblestone district, an urban wall downtown known as the bubble wall as well as a field of tall golden grass located at the waterfront.  Click here to see the rest of Marley' senior session in WNY.

PIN THIS IMAGE
Buffalo NY Downtown Ballet and Natural Senior Session – Becca of Iroquois High School lcoated in Elma, NY wanted a ballet scene in the Hotel LaFayette ballroom, a gorgeous hotel located in downtown Buffalo, after that we went to the Albright Knox Art Gallery and Deleware Park, the images from all three locations were absolutely stunning. From there, her photos were taken at very natural environments that really depict her vintage-inspired personality. We did the gold grass at the waterfront and tons of scenes at the Equestrian Stables at Knox Farm. The green tones that accent the stables really complimented her ginger locks.  See more from Becca's session here

PIN THIS IMAGEMetro Downtown Buffalo and Orchard Park Senior Portraits – This session was published in a large photography magazine called Lemonade and Lenses, the images chosen by the magazine where published among a 4 page spread.  Jess of Orchard Park High School was so much fun for her senior portrait session. Jess is so easy going and is up for anything! We started the session at Orchard Park High School football field. Jess is a Varsity Cheerleader and we wanted to capture a few scenes at the football field. From there we went downtown and posed next to a glass building that has a blue hue tone to the glass, we stopped by the bubble urban wall and headed to Knox Farm where did scenes by the red barns which looked fabulous with her red lipstick and finally a scene by the tall golden grass. We started in the heart of Orchard Park, moved to downtown Buffalo and finished in East Aurora. Check out more of Jess's images by clicking here.

PIN THIS IMAGE
Preppy Buffalo NY Locations and Amherst Senior Photography – Aya from Amherst NY, was so much fun for her senior portrait session. The session was held at various locations throughout metro downtown Buffalo. We were going for a preppy and elegant feel to her images. We started at Albright Knox Art Gallery, moved over to Deleware Park by the water, then headed to the waterfront and cobblestone district. I think she would fit right in at Yale or Harvard. Check out Aya's portrait session images here.
NEXT:  CHECK OUT MORE INFORMATION
1.) Check out my senior portfolio page to see more sessions as well as Frequently Asked Questions about what sets me apart from the crowd of senior photographers.
Don't forget to read the "about Jennifer page" that will give you a little outline of what I am all about
3rd: CONTACT ME TO BOOK YOUR SESSION!
If you like what you see and read thus far, you can text or call me at 716-348-8701 or click here to fill out the contact me form and it will go straight to my email and I will email you back. If you have any questions or ideas I would love to go over them with you.
Lastly: Confirm the date, then I send links for the contract and retainer.
Let's start planning your senior portrait experience to be unique, special and fun!
CONTACT ME NOW to check availability. I am available for personalized and custom Senior Portraits Buffalo NY and surrounding areas in Erie and Niagara counties.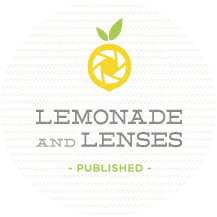 PIN THIS IMAGE