What to Wear
Most parents have a tough time trying to figure out on their own how to dress for their family portrait session.  This is the number one question I get, second being location.  If you are investing in a portrait session for your family, you should definitely buy the right clothing to go with the session.  It will take the image to the next level.  Location does have a bearing on what to wear, so you should keep that in mind prior to purchasing anything.
For Little Girls:  I always say to plan on two outfits the family portrait session.  One vintage shabby chic and the second being bright and fun.  Patchwork dresses or skirts are adorable with a ruffled tank or shirt.  Nothing too crazy and overwhelming.  Always paint the toes, and fingers if possible.  Polished nails on little girls add an unexpected cuteness to the photo.  Feel free to purchase a headband or floral halo to match the outfit.  I have tons, just in case.
Brands I love for little girls clothing:
Dollcake Oh So Girly – this style is vintage shabby chic.  They run true to size.  I have several Dollcake dresses so check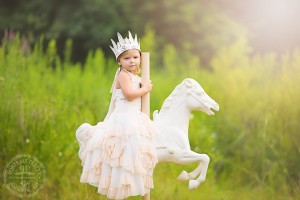 with me before placing your order for your little on.
Tutu Du Monde – Unique, classy and fun.  These outfits go well with beach portraits or studio.  The more sparkle the better!
Persnickety – This is my go to brand for all patchwork and colorful outfits.  They are fun and adorable and really bring something special to the image.
Joyfolie – Add the little extra zing to the image with the perfect shoes.  They have the best shoes and boots for children's portraits.
For Little Boys:  Layers on boys are just adorable for their child portrait sessions.  T-shirt with a v neck sweater over, or checked shirt with a sweater over really makes the image pop.  Add a bow tie, fedora and blazer he will be just cute as a button.
Brands I love for little boys clothing:
Andy & Evan – perfect boutique for little gentleman.  You can find Andy & Evan at Neiman Marcus and Sugar Plum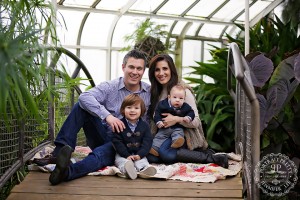 Fairy.
Rugged Butts – offers an array of colorful and fun choices for little boys.
Little Skye Boutique – Has an array of options for little boys.  From bow ties and fedoras to checkered shirts and sweaters.  You can even find the perfect shoes as well.
Tips for Parents: it is important for your family to coordinate, however don't be so matchy, matchy.  There are tons of color pallets you can find on my Pinterest page so feel free to check those out here.  I have private pallets by location and season on Pinterest, so when we decide on a location, I will send you a link to that specific set of pallets as well.  Coordinating and accenting with colors will help bring in a flow to the way your family looks in the portrait.  When you have chosen some outfits, lay it all out, and see if one outfit pops more than the others, if so, try tweaking it, if it still pops, choose a different outfit.  You want there to be a flow and not having one person stand out over another.  Depending on the location, I love flowy fabrics and scarfs for Mom, a nice pair of blue jeans with a  T-Shirt and V-Neck Cashmere sweater is always perfect.
Thank you for reading my pointers, and if you have any questions feel free to give me a call.  If you have not booked your family portrait session yet, fill in the contact us tab on the top right of this page to get started.