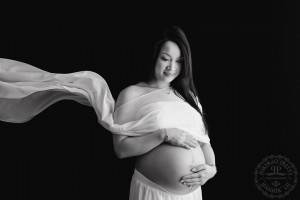 Fine art maternity portraiture is something we are very passionate about and specialize in.  All maternity portrait sessions are truly unique.  We offer fine art studio nude and semi-nude maternity as well as outdoors at various unique locations throughout WNY.  The locations we select are off the beaten path hand selected to be something special to you and not overused by other photographers in the area.  We believe maternity portraits are an investment for life, these are not portraits you update yearly so we take every measure to make sure they are truly special and unique.
Maternity Portrait Sessions – $575 
Studio or outdoors at the studio location or On-location (one location)

Up to 1 hour of photographing time

Unlimited outfit changes 

All final fully edited images with print rights + black and white versions of all along with recommendations for printing

Personalized USB available for purchase
Includes spouse & children
Premier Maternity Portrait Session – $1,200
These maternity sessions are for the following premier sessions:  Multi-location at different locations throughout downtown Buffalo, multiple locations throughout WNY or one of WNY's beaches.  These sessions offer a mixture of scenes, formal posed portraits, lifestyle & real life moment candids.
Unlimited outfit changes 

All final fully edited images with print rights along with recommendations for printing

Includes spouse & children
Personalized USB available for purchase
2 locations
Extra Information: 
add an additional time for $400 per hour
More information:
Gowns that you see in these photos are primarily my clients gowns and they purchased them on Amazon so they would be true to their personal size and the color they wanted.
Appointments:  $150 deposit is required to secure your date along with a contract.  Deposits are sent digitally via Square.  No session date or time is secured until details are finalized and these items are received.
Editing: typically takes 2 weeks, however during busy season June – January editing can be pushed 3 – 4 weeks.  All editing is done in house, what you see in our portfolio is what you can expect to receive.  All images are fully edited with our own detailed work flow.
Retouching:  Full retouching is included.  Full retouching included is facial & body blemish removal, scratches, scrapes, skin smoothing, eye sharpening, body contouring.  If you have a special request further beyond the scope, we are happy to quote you.
Rescheduling, Cancellation and Refunds:  Deposits may be transferred to another date if 7 days notice is given prior to the session taking place.  There are no refunds on cancellations, and there are no refunds on any digital package booked after services have been rendered.

PIN THIS IMAGE
The Portrait Pretty Difference: 
Each image is hand edited, I spend a lot of time on each and every image, fixing flaws, removing distracting items, cleaning up everything, colors, skin tones, etc.  My focus as a professional photographer with every photo shoot is on quality not quantity of images.  Anyone can take a ton of pictures to fill a gallery, but I want more than that for my client's images.  Heirloom pieces that will last a lifetime.
To reserve your session a non refundable deposit of $150 is required at the time of booking.  The balance is due in full the day of the session.  If you are booking newborn as well add the deposit of $150 for the newborn session.
When to book?  The best time to book your maternity session is between 32 – 36 weeks.  Please book far enough in advance to guarantee your spot.