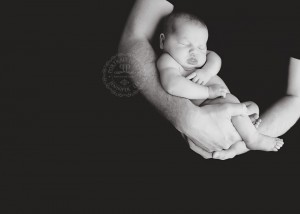 PIN THIS IMAGEIf you are an aspiring newborn photographer, this guide will help you get started with your newborn photography business. I get a lot of Facebook private messages and emails from photographers for advice as well as asking me if I will mentor them.  As I do not offer newborn mentoring, because I too mentored under a newborn photographer, it would not be ethical of me to use that knowledge to mentor as well. So I am putting together a guide of tips and information that I learned along the way. If you are just starting out, this will hopefully help you start your newborn photography business.
A newborn photography career is really enjoyable. You get to spend time with new babies, new families to create images that will be cherished to last for a lifetime. This should be taken with great care, this is a very emotional time for new parents and the images should be professional quality, and newborn safety needs to be the number one priority. If you do not know what you are doing, do not practice on a newborn baby, study, learn, understudy under professionals who have the knowledge and experience to teach you. Newborn portraiture is not easy. The top newborn photographers have devoted the time, funds and energy needed to perfect their craft and newborn safety knowledge.
Here are some items to use as a starting point.
Camera: If you do not have a professional grade camera this is a must! Decide between Canon and Nikon. Each have their own creature features which drives photographers to their brand. I am a Canon girl, that is my preference. My camera of choice is the Canon 5D Mark III. When you have your camera, you will need to learn how to shoot in manual mode. It is important to master, Aperture, ISO and Shutter Speed. Learn how these items affect exposure and understand how they work together. This takes time and tons of practice. When you are working with a client you will need to know how to react to these quickly, so it is very important to master them as best as you can.
Lenses: Lens choice is an important aspect to newborn portraiture. You are not going to use a long focal length lens to take a newborn portrait, so it is important to figure out what you will need that will work for you. Rent a few of the popular lenses preferred by newborn photographers and see if any of these lenses will work best for you. The 50mm 1.2L and the 35 1.4L these are non zoom lenses. If you do not like using a fixed lens like such as these another option is the 24-70 2.8L zoom lens. The main difference when shooting between the 50 and the 35mm lenses for me is, I am 5'4 and I like to be close to my newborns so I use a 35mm lens. With the 50mm I feel too far away. It all depends on your shooting style, so rent the different lenses before you buy. A great place to rent lenses is Borrow Lenses. They will allow you to extend your rental while you are renting should you need to.
Lighting: Next if you plan on using a studio light or natural light you will need to learn how to work work with it and modify it. Sue Bryce offers a Master Lighting class on Creative Live Studio vs. Natural.  Using reflectors as well as shooting at different angles is important to learn as well.  A good resource for lighting comparisons with different studio lights you should check out this awesome video by Karl Taylor.  I offer both natural light as well as studio light options. I often will host the newborn session in the comfort of the parents home and I can do natural or studio, if the natural light is there, I will just use it, if not, I have a studio light I will use.  It is important to learn how to work with light in various situations.
The Business Side:  This is crucial, if you want to do this as your career not as a hobby, you will need to eventually make a profit.  A profit in 2 – 3 years time is ideal.  Think about if you plan on any equipment purchases or upgrades? Props are a large investment for newborn photographers, do not go crazy. Stay off of the de-stash groups, chances are you can buy it cheaper when there is a coupon code advertised right from the vendor. When I see a de-stashed item in my feed that I have been dreaming about it becomes an impulse decision, just stay off the groups until you are making a profit.  I budget for the purchase of one new backdrop and a few extra items per newborn booking. Budget how you feel comfortable, but again, don't go crazy. You don't know what your clientele will want until you have your style established.
Accounting – Business taxes can get confusing but you will need to understand the process in order to avoid fines.
Legal – It is important to plan on investing in contracts to protect yourself as well as your clients
Insurance – You need to protect yourself, your gear and your clients. Average about $300 – $700 annually for property, liability, and other business insurance.
Computers – staying up to date on the latest computers and gadgets is crucial. A slow computer means longer editing time, this taking longer to complete and finalize a session. I have 3 computers, 3 external hard drives and all client sessions are backed up twice via external hard drive and in a Cloud Storage.
Education:   A great place to start is to see if there are any organizations hosting photography courses in your area. If not, you can attend a workshop hosted by another photographer.   When you have mastered manual, it is time to mentor under one of the experts. Here you will find a few of the cream of the crop, newborn photography mentors in the USA and Canada.
Newborn Photography Mentors
Dewdrops Photography by Amy McDaniel
Respect Your Mentor: You are hiring your mentor to teach you things you never would have known should you not have mentored with them. This is their intellectual property, their knowledge, their hard work, their experience that they are teaching you. A huge problem in the newborn photography industry is photographers learning from their mentors and starting their own mentoring classes using the same knowledge they were taught. It is the mentors intellectual property, not yours. Use it to perfect your craft, but respect your mentor and do not abuse what they are giving you.
Finding YOU:  Now that you have mastered your camera and have mentored with a newborn photographer. You will need to discover YOUR art. The wonderful aspect of photography is it is art. Artistic vision, your vision. So take everything you have learned and you're your style, develop what you love, what you like, and what is going to separate you from others to make you your unique self. I know for me I love color, depth, light and airy. After a long journey of discovery, this is what I found is me and makes me happy. When a client chooses me, it is because they too like these as aspects as well.
SEO and Marketing: People need to find you, this can be done in a variety of different ways, word of mouth, print advertising, web, direct mail, you will need to budge for this as well.
Be Friendly with Your Neighbor Photographer:  You never know where your next referral is coming from. I have photographers come from all over to have a session with me. They refer to me and I have no issue referring to others if I am unable to service a client. To me it's a disservice to just say, "sorry, I am booked" and just send a client away. If you say hey, try this person, chances are, that client will remember you were nice enough to do that, should they want to book another session in the future, they WILL remember YOU.
Avoid the Drama: You will come across unfriendly photographers and cyber bullies that like to post things in private groups (ignore it or report it if it continues as cyber defamation and cyber bullying depending on the state is illegal) But don't engage. The last thing you should ever do is engage in drama to be, "part" of an online social circle.  Be prepared, but don't get involved.
Stay Positive – The photography community I stay in, is very positive, supportive and a healthy environment. Everyone is happy to share new innovative ideas, how they did what, where they bought what and help a fellow newborn photographer out in any way they can. You meet a lot of these people through your mentor and some times can become life long friends, this is an amazing gift. You connect with others that have common goals and challenges. And share your journeys with each other along the way.
Resources for Your Business
ProPhoto – Offers fabulous SEO friendly wordpress templates fit for photographers
Photography Merchant Account – Accept Credit Card Payments via your cell phone and send invoices for deposits
Custom Photo Props – A Great Place to Buy Affordable Newborn Props
Roses and Ruffles – Offers newborn backdrops, maternity gowns, flokati rugs and wraps
A & R Backdrops – Offers newborn backdrops, furs, wraps and maternity wear
LemonDrop Stop – Premier backdrops and floor drops provider
Savage Seamless Paper – Seamless backdrop paper provider
Better Photo – Offers online classes and learning
Understanding Exposure Book of learning all about exposure
Adorama – A place to camera and studio equipment
Thank you for reading my post hope this helps you with your newborn photography business.  If you feel I left something out or should add something let me know.  XOXO ~ Jennifer Lee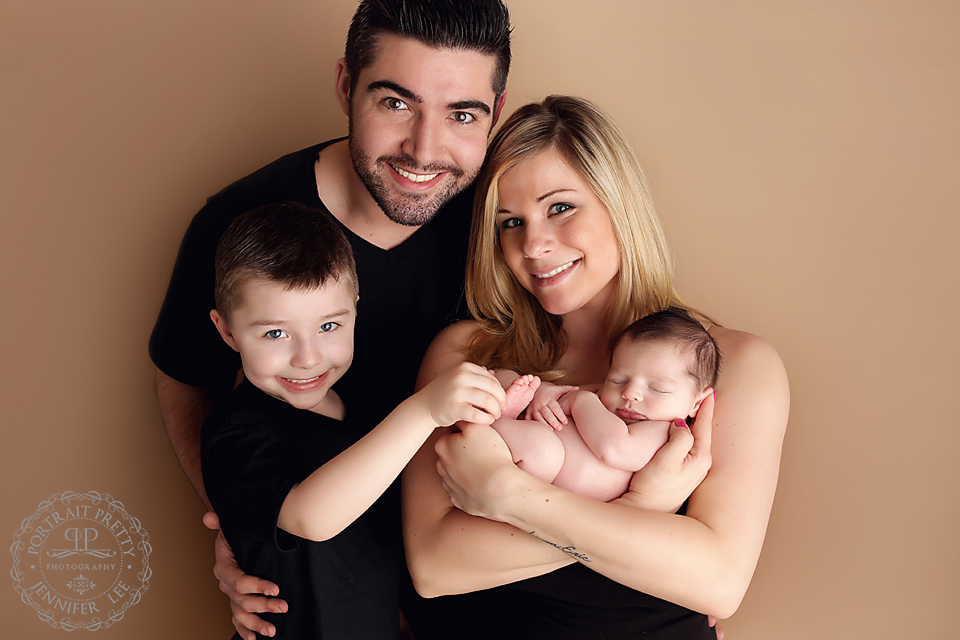 PIN THIS IMAGE